KitchenAid juicer attachment
Fresh squeezed juice is incomparable--the Feds may be trying to keep us safe with pasteurization but we think most of the flavor dies along with the critters. If you have a KitchenAid stand mixer, consider picking up the juicer attachment [$25.95]. It makes quick work out of a bag of citrus. We juiced local organic grapefruit mixed with local tangerines this afternoon with great results. The juice is great as is, mixed into a cocktail or even as a base for salad dressings. It would also make a great base for sorbet, but that's for another day.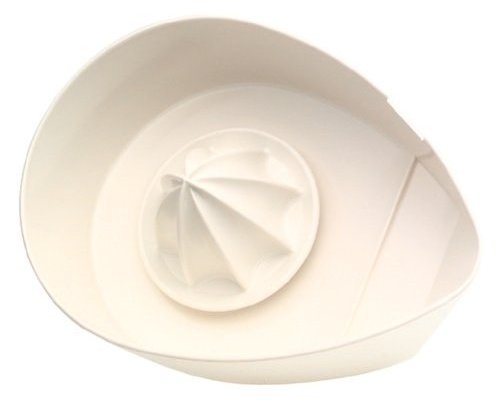 If you get the KitchenAid attachment, do what we did and dump the built-in pulp/seed screen. Just juice into the bowl through a fine mesh strainer. It's much larger which means you don't have to keep stopping to clean out the goop.
Posted on March 20th 2009 and last updated on August 11th 2009